New Album features original music and improvistions. Recorded last Easter at home by Richard Powell and Paul Wilkinson.
This concert captures Paul live in his home town of Halifax in front of a full house. It features improvisations, blues, standards such as Some One To Watch Over me/The Wind, his own haunting composition Manhattan and Lucky (From OK computer) by Radiohead
ClICK HERE for more info/listen/buy. THE SQUARE CHAPEL CONCERT
The core of this album features a quartet of intuitive and sparkling musicians improvising on ten compositions written by Paul. The album crosses the sound world of Metheny/Jarrett and beyond. Recorded and produced by Simon King and Paul Wilkinson this album took almost three years to record. Featuring Simon King Drums/Guitar/Bass, Tam De Villiers Guitar, Satoshi Ikeda Guitar, Garry Jackson, Electric & Acoustic Bass Paul Kelesidis Didgeridoo
. Features the track Manhattan (2004)
OUT March 15th . NEW ALBUM with bass player Garry jackson. Following on from there 2005 record, From The Green Room. Wabi Sabi features improvisations and one original piece Wabi Sabi. OUT SOON £10 (2010)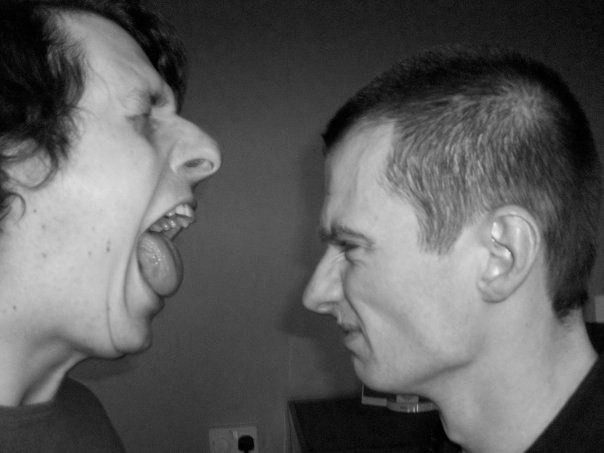 Recorded in late 2011 this live album features improvisations and pieces such as, Moon River, Exit Music and Both Sides Now. Two bonus tracks feature Garry Jackson on bass.
It has always been in the back of my mind for many years to record an album that focuses entirely on grooves, the fewer chords the better. Once you are in the groove the music locks together, that feeling is magical. In late June ideas and inspiration started to flow. I was about to pick up the phone and ring round the musicians and book a recording session, but the urgency to produce this music was so strong, that the entire album was performed and recorded by me in a week, Friday to Friday. To many of my followers this album will be quite radical. I believe a musician must always be evolving, searching for that special "something" to carry the music forward. It was important for me to document this music. All musicians must lock into the groove, so get up and dance. (2005)
Paul Wilkinson Piano Garry Jackson Acoustic/Electric Bass. This is a duo album with the bass player Garry Jackson. It features ten original compositions written by both musicians. The work is very intimate, exploring the interaction between two musical friends. Some of the tracks are completely improvised. "We decided to forget about pre-composed tunes and just improvise from nothing" Along side the free playing are some lush ballads and up tempo compositions. Features the Track For TheFallen (2005)
As an improviser I am constantly trying to reveal my musical self again and again. One way of achieving this is to play instruments you haven't played for years, or never played! In late April early May I decided to retreat to my studio and record some of my efforts, purely for my own musical explorations. I started by playing an old Indian flute I had purchased many years ago, which then opened the flood gates to the rest of this recording. Towards the end of May I tried to record some more tracks, but realized that this chapter of my musical explorations was over, I had nothing more to add. I wanted to approach this project as if I had never played music before. There is an earth (primitive) like quality to this music which I am entranced by, I feel very close to it. (2005)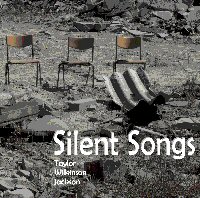 Wilkinson/ Taylor/ Jackson
Silent Songs features Jamie Taylor/Guitar, Paul Wilkinson/Piano, and Garry Jackson/Bass. The album contains original compositions written and improvised by all three musicians plus a new composition written by jazz pianist/composer and Paul's old teacher William Kinghorn. The European Suite is the highlight of the album, an epic clocking in at 18m long. Out Now. (2006)
You can Buy Silent Songs on this site by pay pal. Or from Jazzcds by credit card or cheque. www.jazzcds.co.uk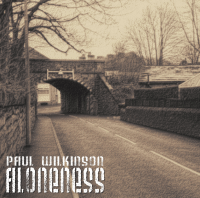 A solo piano improvisation album, the sleeve notes read as follows. Public performance has always been the principal form of expressing ones art. Yet all musicians practice with a degree of aloneness, in isolation. This CD is a documentation of one of those very nights. I often retire to my study on an evening, more than likely accompanied with a drink of some kind. I often start with a solo improvisation, by this I mean no material at all. I just play from nothing. What you are hearing is a process, in many respects not the finished product. I start the musical journey (sorry it's the only way I can phrase it) not sure where it will end, and to what degree of success. On this occasion I decided to record my evenings work. There was something of freshness about my playing on this day. I had been at relatives over the Christmas seasons and was desperate to go home and perform. I hope this CD gives you an insight into the private world of an improvisational musician. As I have not facility to use a microphone with my piano, this is performed on an electric instrument. At times you will hear the odd wrong note, I blame the wine. It was intended for nothing more than my own research and the pleasure of playing at home. There are no edits or alterations, what you hear is the exact order I played that night. I hope this documentation will offer some peace, reflection and enjoyment. (2005)